Milujte sa v šatách od Sršňovej!
Photo  ·  May 13 2014
Every day love is in the air! We shall use this motto to present a new photo album which is all about love and loving.
We think that loving as much as to celebrate it with the word "Yes" at the wedding jamboree is literally fabulous. Among other things, this beautiful event is a time when you can shine in a wedding dress. The most fabulous fairy-tale models are created in our studio! Dresses with a story are tailored to each unique bride.
Jozef a Martina
We prepared a gallery of photos that capture the unforgettable wedding moments. We are thankful for them to our lovely brides whom we helped to feel special on their day "D". We believe that these snapshots inspire you to think about the wedding dress a little differently... Here you go, the pictures can be found here.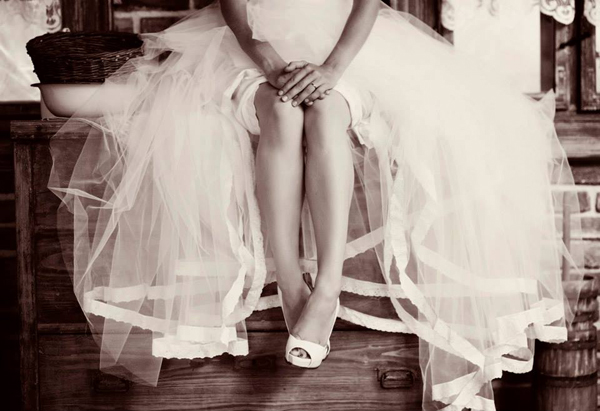 Monika